SEO for Plumbing Companies
If you want to expand your plumbing company, then you should improve its visibility on search engines through plumber SEO services from Hari Menon Digital.
It's never enough having a website without promoting it. For instance, go to a search engine such as Google and make a search using the keyword "plumbing companies (plus) city and state" or try "plumbers (plus) city and state". In case you fail to find your company's website on the first page of the search results, then you are losing potential customers to competitors.
The reason behind this is that approximately 47% of clicks hit the first three websites listed on search results. Hari Menon Digital  has professional SEO experts with extensive experience in assisting plumbing contractors and companies gain more qualified traffic on their websites. We also assist in converting more web traffic into leads, booked jobs and thus more customers.
If you have a plumbing business and are searching for a reliable SEO service provider to assist you in growing your business, then you have landed on the right page.
Hari Menon Digital is a leading SEO company and has many years of experience in providing plumbing related internet marketing advice. Read on through this article for more information on how we may assist you get a steady flow of qualified traffic and leads on your website from organic searches.
We'll help you get your website on to the first page of Google and put you in front of more customers on the Internet.
Website Audit
We will perform a full website audit of your site to help diagnose weak areas and highlight strengths. This first look at your site's successes and weaknesses will then help direct our strategy and priorities moving forward.
Competitor Analysis/Research
We will do thorough competitor analysis/research of your most successful competitors to see what strategies we need to use to help your site match and outrun theirs.
Link Building
Your website needs links strategically placed throughout the Internet that send consumers back to your site. This indicates authority and relevance to search engines and puts you at the top of relevant searches.
We will develop a link building strategy to ensure that your site has quality, valuable links from other quality sites linking back to it.
Site Optimization
More website traffic won't matter for your business if your website is complicated, slow, and difficult to navigate.
That is why a part of our services are to ensure that your website is organized, easy to navigate, and creates an optimized user-end experience.
Worry-Free Contracts
Month-to-month contracts. We do not lock you into long-term contracts.
If you're paying for results and a company doesn't deliver,  why should you be forced to stick around?
Keyword Research
We identify what keywords and phrases your ideal customers use to search for your services and products, and then develop an SEO strategy to incorporate them into your website content, blogs, social media, videos, etc.
Content Marketing
We will develop a solid content marketing strategy to help your business start producing regular fresh, well-written content online.
Quality content is what will impress readers, driving more shares and links to your content, which will increase your website's authority and put you on search engines' radar as a top site for your industry.
Local SEO
We understand that for most brick and mortar stores, the goal of a website is to attract online traffic that will lead to local customers showing up at your store.
As such, we know how to hone in on SEO strategies that draw relevant, local traffic by improving and adding your business to local online listings, creating profiles and reporting on customer review sites, and getting your site to show up on directories and maps.
Regular Reporting 
We understand that paying professionals for a service can feel like a risk, especially if there is not tangible evidence of the benefit of the service.
That is why at Hari Menon Digital, we provide regular, in-depth reports to show you what we've done and the tangible results in site visits, clicks, conversions and more.
Our SEO Service for Plumbers: A Step by Step Process
We use an SEO process that is comparable to the approach we use to marketing plumbing companies. Our process involves Tracking > Testing > Tweaking > Repeat.
In other words, you cannot maximize on what you never track and measure. By having better data, you get better results. Here is our step by step process:
Competitor Analysis
Doing a complete market analysis in your areas of service.
Finding all local competitors that are currently outdoing your business on the internet market.
Analyzing search volumes on a monthly basis and search terms in your online market.
Preparing and Publishing Top Quality Web Content
Potential customers use keywords to search for plumbing services and any other services you might be offering.
By publishing quality web content, your ranking on local search results will improve and visitors on your website will get a seamless experience.
Conversions of traffic into customers is enhanced by optimizing your content to become friendly to search engines and through call-to-action techniques.
Building and Monitoring all Local Citations
Making new citations.
Auditing all citations.
Monitoring and managing local listings.
Discovering more opportunities in local citations.
Optimizing and Managing Google+
Claiming your listing on Google Maps.
Optimizing your plumbing Google+ page and include the phone number and address of your business.
Optimizing your plumbing Google+ page to make it friendly for back-links.
Ensuring your Google+ page is optimized for your services and business hours.
Tracking and Monitoring your SEO Marketing Campaign
Tracking and monitoring your company's top 3 competitors.
Tracking and monitoring your organic traffic, leads, call,s and keyword rankings.
Monitoring your competitor's keyword rankings.
Optimizing your SEO Marketing Campaign
Pivoting and optimizing your SEO marketing camping for enhanced performance with time.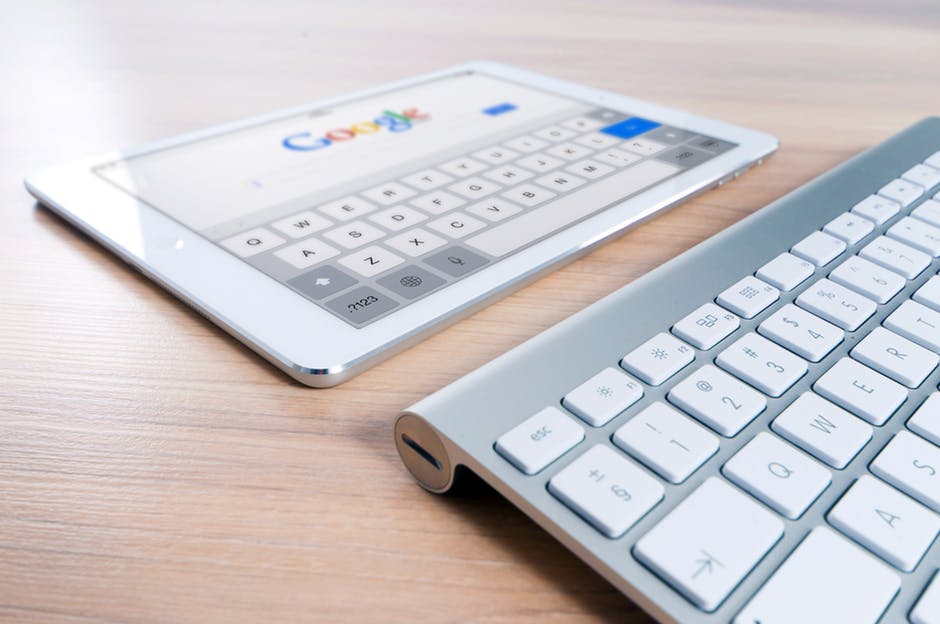 Our SEO Plumbing Services in Australia
If you are like the majority of plumbing businesses in Australia, you most likely get just about 20 emails daily, with promises of getting your website ranked number one on Google search results.
Along with offline marketing strategies such as fridge magnets or a branded USB, your competitors are combining that with online marketing techniques in order to capture all of your potential leads. With millions of self-proclaimed experts in SEO, it is extremely challenging to differentiate between lies and truth.
At Hari Menon Digital, we offer services that are supported by factual and tangible data and we are transparent in everything we do.
We lead in providing SEO services for all kinds of plumbing companies in Australia. We have expertise in the plumbing sector and quality plumber SEO services that are not comparable to other SEO and digital marketing companies.
Three key things are necessary to make your website rank at the top, leaving competitors behind:
The code of your website should be extremely easy for any search engine to find, index, read and rank accordingly.
Your web content must present your business as the leader in offering plumbing services.
Off-site factors on your website, such as links on your site from other top websites, must be fully optimized to enhance and reinforce the authority of your site.
Hari Menon Digital offers exceptional SEO services for plumbing to improve the above three ranking factors. The result is a significant growth in your website traffic, conversions and sales.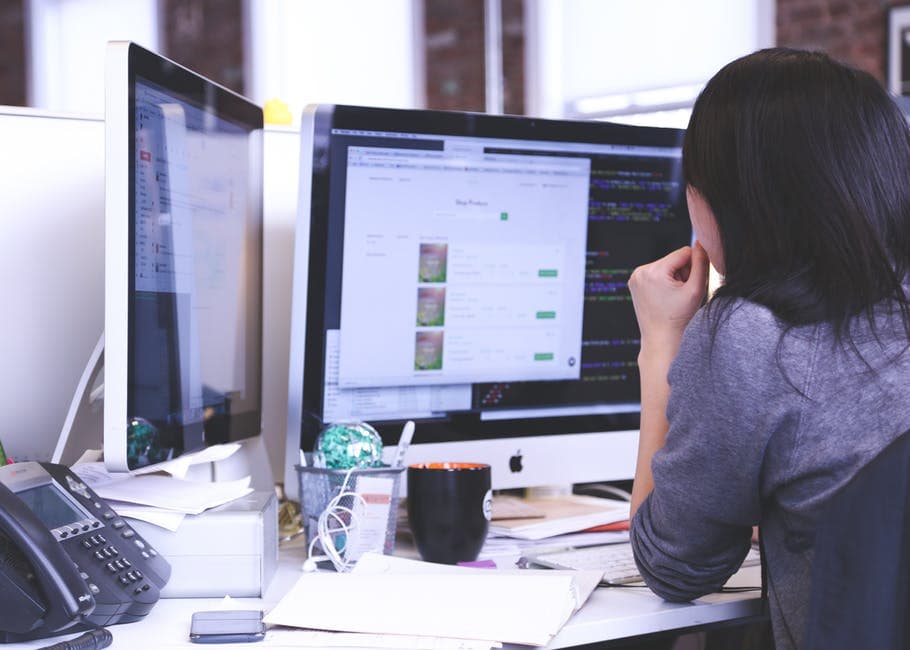 Always be on the Lookout for Fake Plumber SEO
Not all companies that offer SEO services are true to their word. Some never fulfill their promises about increasing traffic, more leads and higher rankings.
Some SEO companies achieve these results, but through special "black-hat" techniques. Such techniques are unethical and they hurt your ranking and plumbing venture.
Before choosing an SEO service provider to optimize the website of your company, ensure you ask these questions:
Does your company observe web-master guidelines for search engines?
What strategies do you use to determine and measure SEO success? At Hari Menon Digital, we determine and measure SEO success through increased leads and not traffic or rankings. After all, there is no need to get traffic from South America and you are a local plumbing company in Sydney.
What will happen in case we stop working together? Most companies may not allow you to keep your web content or the website itself. It's like you are just renting your site and content from them and once you part ways they take everything away.
Our Internet Search Marketing Services for Australian Plumbers
1st Step – Comprehensive SEO Audit and Website Tracking
If you don't measure accurately, then you cannot maximize your SEO efforts. Successful plumber services offered by Hari Menon Digital are founded on accurate tracking.
To give you intelligent decisions regarding your marketing, website, SEO and advertising, we start with evaluating your marketing strategies, just like how great accountants would evaluate your finances.
Most SEO firms brag about traffic and rankings. However, these metrics don't matter if you are not experiencing more job offers, increased revenue and profits from Internet searches (that is other search terms apart from the name of your company).
If you want your site to rank higher in organic searches, then you should leapfrog websites that are perceived as optimized better than your website.
Most plumbing contractors and plumbers ask the amount of SEO they need. It is not easy to answer such a question intelligently without doing a detailed analysis of competitors in your local area of service.
A typical SEO audit should include:
Business intake such that our team of account managers can see your company from the perspective of the owner.
SEO software and analytics implementation. We have tools that other SEO firms don't have. Our SEO software are specially made for plumbing and HVAC industry.
Competitor analysis.
Keyword identification and research.
Evaluation and analysis of your site content, structure and code.
Evaluation and analysis of your company's online presence on social media, link scape and others..
At the end of our audit process, our team of experts will give you SEO strategies and overview report to allow time for detailed question and answer.
2nd Step – Foundational Improvements
Using data from the audit process on SEO, the next step is making foundational requirements that will facilitate further success in SEO.
For instance, ranking better on Google requires well-optimized web content. If your company's website isn't properly structured or coded, search engines won't see the quality content you publish.
If the site structure and code issues are noted during the assessment process and SEO audit, then you should get everything fixed before optimizing the web content.
Even though every situation may be unique, typical improvements on the foundation of a website include revising the meta tags and title of your website, renaming web pages, improving the speed of your website (the speed at which your website loads is used in ranking), giving files on your website a logical structure, enhancing local SEO through the creation of content relevant to your geographical zone and recoding the site onto content management systems (CMS).
3rd Step – Creating Content and Marketing
Once you have the right keywords and foundation, it is time to update your site's content where necessary. Google tends to rank web pages and not just websites.
Each and every page on your company's website will give you a chance to rank higher for certain keywords.
You may compare your site with a fishing vessel to understand how it works. Each web page on your site is comparable to a baited fishing line thrown deep into an Internet sea full of fish.
The more lines you have in the sea, that is web pages on your site, the more fish you will catch, that is more traffic, conversions and sales. Your site's content should be targeted according to your topmost keywords. Also, you should make your site the authority in the markets you're serving.
Most plumbing companies and plumbers dislike creating web content. You should never worry since Hari Menon Digital has expert copywriters (Sydney-based, in-house employees working for Hari Menon Digital) who specialize in writing original, unique, authoritative and relevant web content, especially for the plumbing, cooling and heating industry.
4th Step – Optimizing Off-Site Factors
The last step in our SEO process involves optimizing your footprint and presence on the entire web. For instance, think about links on your site from some other authoritative sites (such as local commerce chambers or manufacturer's pages) as digital or authority recommendation votes. Getting more backlinks from high-quality authority sites translates to more visibility on search engine results.
However, not all authority links are equal. For instance, buying links to manipulate search engine ranking algorithms may get your site banned from search engine rankings since any techniques meant to manipulate search engines are forbidden.
You should get backlinks to your site using the right means, and this is by creating remarkable and unique content which is valuable to potential clients.
What Makes Hari Menon Digital Different?
Unlike our competitors, we offer our services from a business owner's perspective. We work hard to offer superior services by providing our SEO clients with the following:
A dedicated and professional account manager who understands SEO and business to guide you.
Detailed reports on a monthly basis.
A dedicated support team. The team includes a web developer/designer, a professional copywriter, and an analyst.
Full access to the analytics software we use. After all, better data will always give better results.
Contact us today through 1300 783 202 for more information on how Hari Menon Digital can assist your plumbing business to grow through SEO.
DOMINATE YOUR COMPETITION